Hyundai Tucson: Engine Control System / CVVT Oil Control Valve (OCV) Description and Operation
Continuous Variable Valve Timing (CVVT) system advances or retards the valve timing of the intake and exhaust valve in accordance with the ECM control signal which is calculated by the engine speed and load.
By controlling CVVT, the valve over-lap or under-lap occurs, which makes better fuel economy and reduces exhaust gases (NOx, HC) and improves engine performance through reduction of pumping loss, internal EGR effect, improvement of combustion stability, improvement of volumetric efficiency, and increase of expansion work.
-the CVVT Oil Control Valve (OCV) which supplies the engine oil to the cam phaser or cuts the engine oil from the cam phaser in accordance with the ECM PWM (Pulse With Modulation) control signal,
- the CVVT Oil Temperature Sensor (OTS) which measures the engine oil temperature,
-and the Cam Phaser which varies the cam phase by using the hydraulic force of the engine oil.
The engine oil getting out of the CVVT oil control valve varies the cam phase in the direction (Intake Advance/Exhaust Retard) or opposite direction (Intake Retard/Exhaust Advance) of the engine rotation by rotating the rotor connected with the camshaft inside the cam phaser.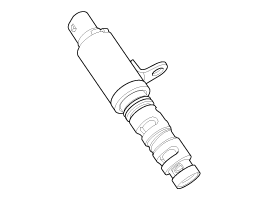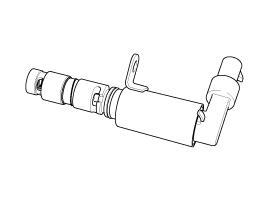 Inspection 1. Turn the ignition switch OFF. 2. Disconnect the PCSV connector. 3. Measure resistance between the PCSV terminals 1 and 2. 4. Check that the resistance is within the speci ...
Specification ItemSpecificationCoil Resistance (x)9.4 ~ 10.4 [20°C(68°F)] ...
Other information:
Hyundai Tucson (LM) 2010-2015 Service Manual: Specifications
Specifications ItemSpecificationPower sourceDC 14.4V (-) groundFrequency range / Channel spaceFM : 87.5 ~ 108.0 MHz / 100 KHzAM : 531 ~ 1602 KHz / 9 KHzTuning typePLL SYNTHESIZED TUNINGImpedance2 ohm x 4Antenna80 pF 75 ohmDark currentMAX 2mA (Head unit only)S/NFM : MIN 50 dBAM : MIN 40 dB GP ...
Hyundai Tucson (LM) 2010-2015 Service Manual: Power Door Lock Switch Repair procedures
Removal Driver Power Window Switch 1. Disconnect the negative battery terminal. 2. Remove the front door trim. (Refer to the BD group - "Front door") 3. Remove the screws from power window switch (A) and connectors (B). [LHD] [RHD] 4. Remove the driver power window switch (A) fro ...