Hyundai Tucson: Air bag - advanced supplemental restraint system / Air bag warning labels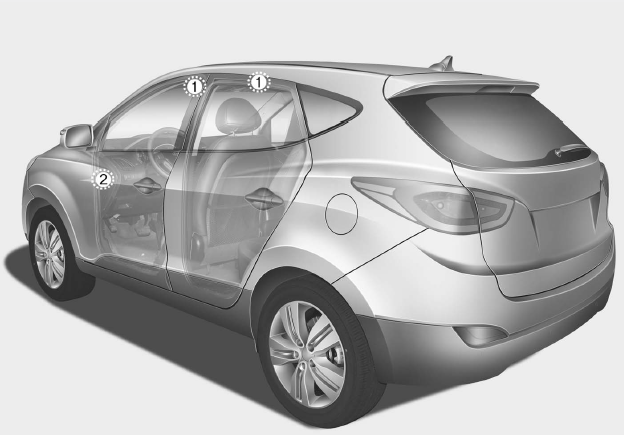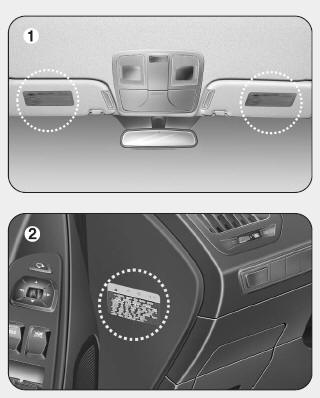 Air bag warning labels, required by the U.S. National Highway Traffic Safety Administration (NHTSA), are attached to alert the driver and passengers of potential risks of the air bag system.
Be sure to read all of the information about the air bags that are installed on your vehicle in this Owners Manual.
Passengers should not move out of or change seats while the vehicle is moving. A passenger who is not wearing a seat belt during a crash or emergency stop can be thrown against the inside of the v ...
Other information:
Hyundai Tucson (LM) 2010-2015 Service Manual: Specifications
Specifications Manual transaxle typeM6CF4Engine type Gasoline 2.0 GDIGear ratio1st3.7692nd2.0803rd1.3874th1.0795th0.8846th0.744Reverse3.077Final gear ratio1st ~ 6th4.533Reverse5.231 Tightening Torques ItemsN.mkgf.mlb-ftOil drain plug 58.9 ~ 78.56.0 ~ 8.043.4 ~ 57.8Oil filler plu ...
Hyundai Tucson (LM) 2010-2015 Service Manual: Components and Components Location
Components Location 1. Engine Control Module (ECM)2. Manifold Absolute Pressure Sensor (MAPS)3. Intake Air Temperature Sensor (IATS)4. Engine Coolant Temperature Sensor (ECTS)5. Throttle Position Sensor (TPS) [integrated into ETC Module]6. Crankshaft Position Sensor (CKPS)7. Camshaft Position ...
© 2010-2019 www.htmanual.net