Hyundai Tucson: Audio system / Aux, USB and iPod® port (if equipped)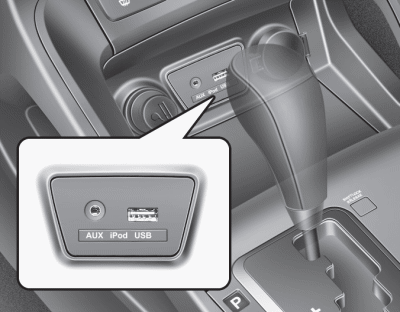 If your vehicle has an aux and/or USB(universal serial bus) port or iPod port, you can use an aux port to connect audio devices and the USB port to plug in a USB device.
Both ports are used together with the accessory iPod cable to connect an iPod.
✽ NOTICE
When using a portable audio device connected to the power outlet, noise may occur during playback. If this happens, use the power source of the portable audio device.
© 2010-2023 www.htmanual.net