Hyundai Tucson: Exterior lights / High beam operation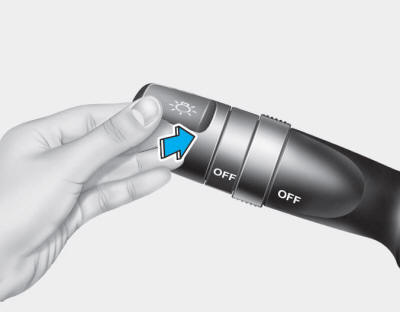 To turn on the high beam headlights, push the lever away from you. Pull it back for low beams.
The high beam indicator will light when the headlight high beams are switched on.
WARNING
Do not use the high beams when there are other vehicles approaching you. Using high beam could obstruct the other driver's vision.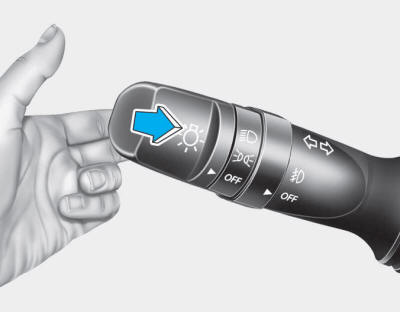 To flash the high beam headlights, pull the lever towards you, then release the lever. The high beams will remain ON as long as you hold the lever towards you
Daytime Running Lights (DRL) can make it easier for others to see the front of your vehicle during the day, especially after dawn and before sunset. The DRL will turn off when: The headlight sw ...
The purpose of this feature is to prevent the battery from being discharged. The system automatically turns off the parking lights when the engine is turned off and the driverside door is opened (i ...