Hyundai Tucson: Winter driving / Snow or icy conditions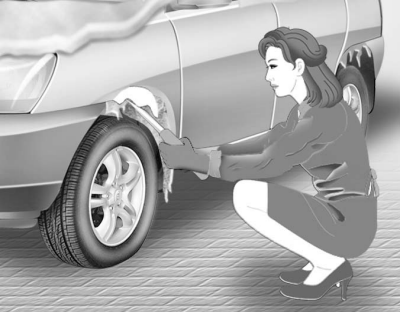 You need to keep sufficient distance between your vehicle and the vehicle in front of you.
Apply the brakes gently. Speeding, rapid acceleration, sudden brake applications, and sharp turns are potentially very hazardous practices.
During deceleration, use engine braking to the fullest extent. Sudden brake applications on snowy or icy roads may cause skids to occur.
To drive your vehicle in deep snow, it may be necessary to use snow tires or to install tire chains on your tires.
Always carry emergency equipment. Some of the items you may want to carry include tire chains, tow straps or chains, a flashlight, emergency flares, sand, a shovel, jumper cables, a window scraper, gloves, ground cloth, coveralls, a blanket, etc.