Hyundai Tucson: Automatic climate control system / Automatic heating and air conditioning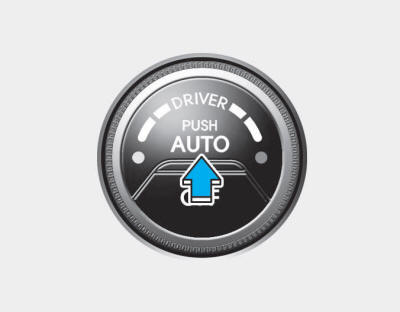 When using the AUTO climate control mode, the fan speeds, mode selection, air intake control, and the air conditioning will be automatically controlled according to the desired temperature setting.
To enable this mode, perform the following steps:
1. Push the AUTO button.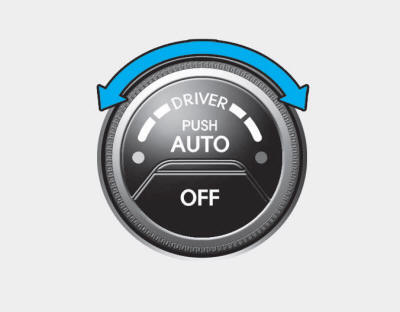 2. Set the temperature control knob to the desired temperature.
✽ NOTICE
To turn the automatic operation off, select any following buttons: Mode selection button Air conditioning button Front windshield defroster button Air intake control button Fan speed control knob The selected function will be controlled manually while other functions operate automatically.
For your convenience and to improve the effectiveness of the climate control, use the AUTO button and set the temperature to 73°F (23°C).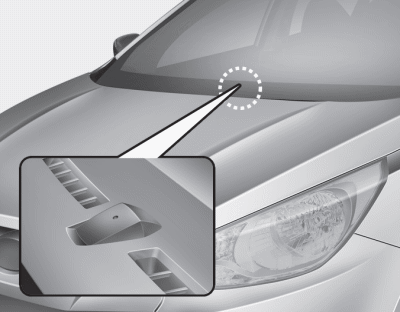 ✽ NOTICE
To ensure proper operation of the climate control system, never place anything over the sensor located on the dashboard near the front windshield.
1. AUTO (automatic control) button 2. Driver's temperature control knob 3. Climate control display 4. Passenger's temperature control knob 5. Dual temperature control selection button 6. OF ...
The heating and cooling system can be controlled manually by pushing buttons or turning knob(s) other than the AUTO button. In this case, the system works sequentially according to the order of bu ...
Other information:
Hyundai Tucson (LM) 2010-2015 Owners Manual: Mode selection
The mode selection button controls the direction of the air flow through the ventilation system. The air flow outlet port is converted as follows: Face-Level (B, D) Air flow is directed toward the upper body and face. Additionally, each outlet can be controlled to direct the air disch ...
Hyundai Tucson (LM) 2010-2015 Service Manual: Components and Components Location
Components Location 1. PCV valve2. Canister3. Purge control solenoid valve (PCSV)4. Fuel tank pressure sensor (FTPS)5. Canister close valve (CCV)6. Fuel level sender (FLS)7. Fuel tank air filter8. Catalytic converter (CCC Type) 1. PCV Valve2. Canister3. Purge Control Solenoid Valve ( ...