Hyundai Tucson: Smart Key System / Smart Key Unit Schematic Diagrams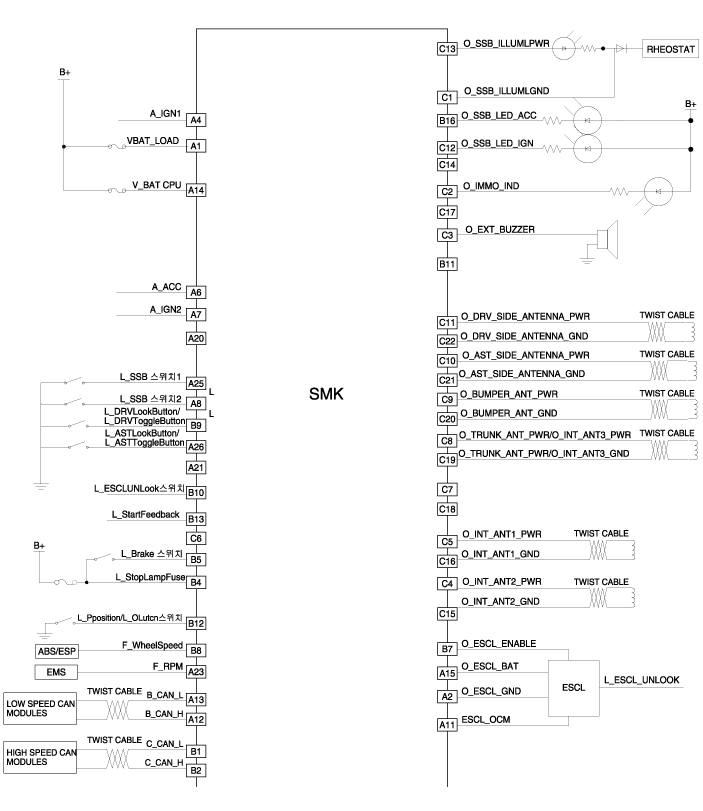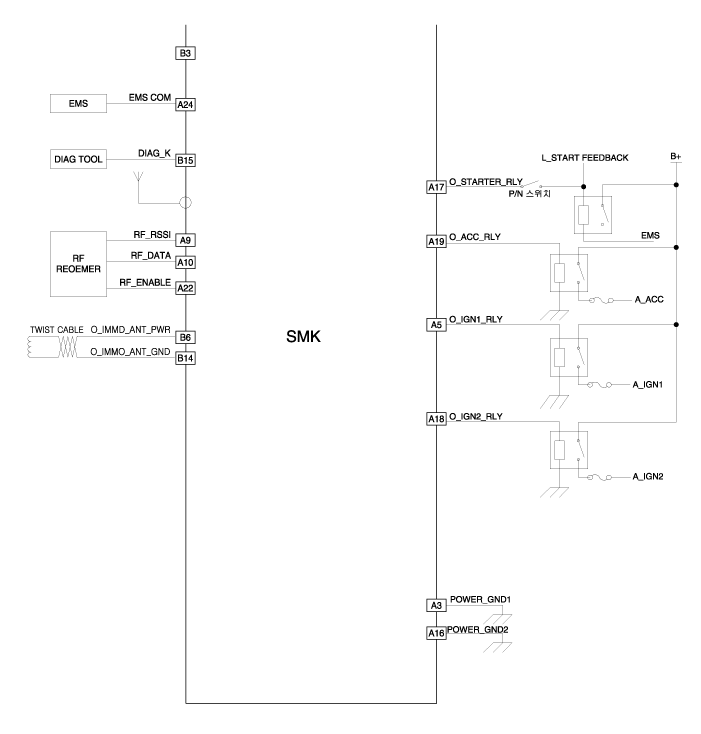 Components (1) Connector Pin Information No.Connector AConnector BConnector C1V_BAT loadC_CAN LowSSB illumination ground2-C_CAN HighImmo indicator3Power ground1--4IGN1Stop lamp fuseInterior antenn ...
Removal Smart Key Unit 1. Disconnect the negative (-) battery terminal. 2. Remove the glove box housing. (Refer to the BD group - "Crash pad") 3. After disconnecting the smart key unit c ...
Other information:
Hyundai Tucson (LM) 2010-2015 Owners Manual: Clock Settings
Press the key Select [Clock] through TUNE knob or key Select menu through TUNE knob Clock Settings This menu is used to set the time. Select [Clock Settings] Set through TUNE knob Press TUNE knob ❈ Adjust the number currently in focus to ...
Hyundai Tucson (LM) 2010-2015 Owners Manual: Emission control system
The emission control system of your vehicle is covered by a written limited warranty. Please see the warranty information contained in the Owner's Handbook & Warranty Information booklet in your vehicle. Your vehicle is equipped with an emission control system to meet all applicable emi ...
© 2010-2019 www.htmanual.net