Hyundai Tucson: Smart Key System / Smart Key Unit Schematic Diagrams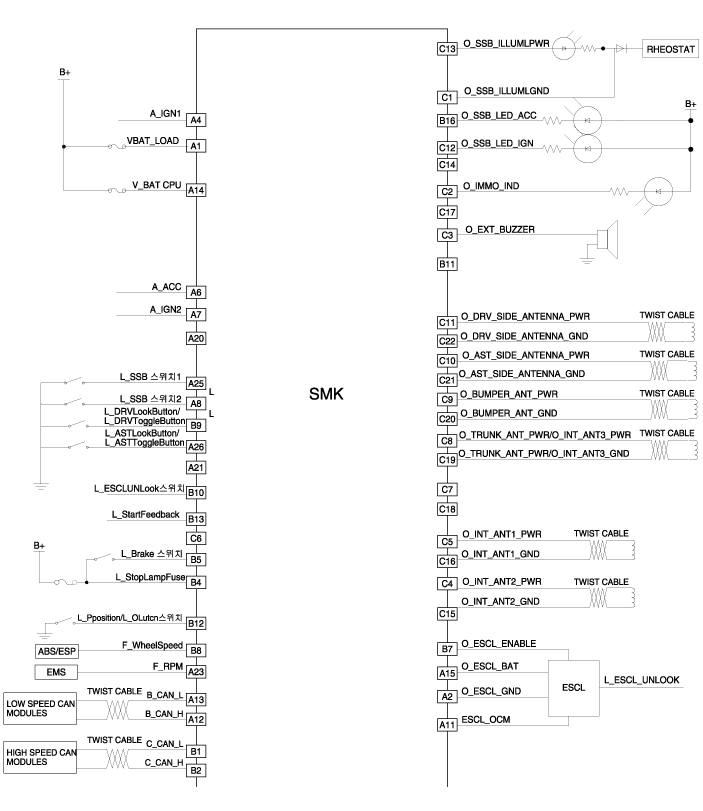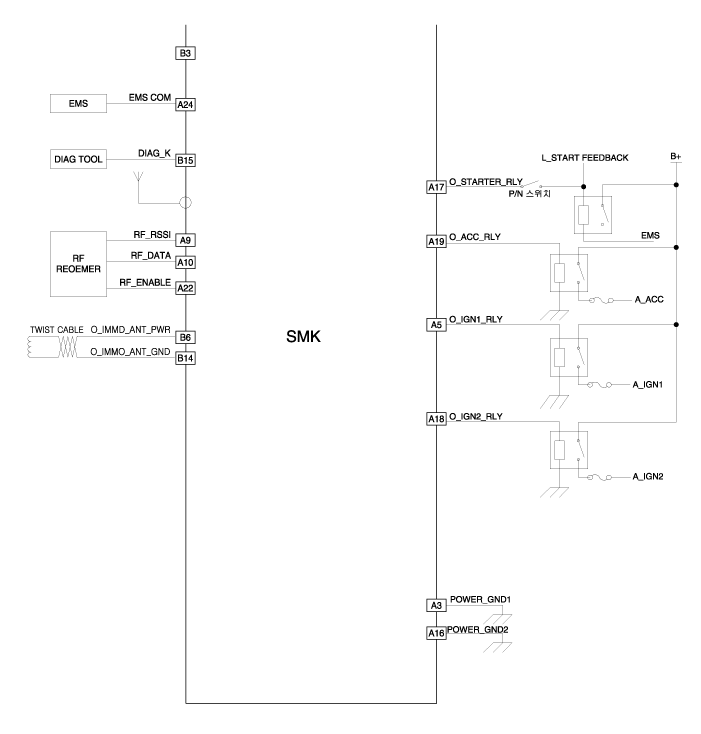 Components (1) Connector Pin Information No.Connector AConnector BConnector C1V_BAT loadC_CAN LowSSB illumination ground2-C_CAN HighImmo indicator3Power ground1--4IGN1Stop lamp fuseInterior antenn ...
Removal Smart Key Unit 1. Disconnect the negative (-) battery terminal. 2. Remove the glove box housing. (Refer to the BD group - "Crash pad") 3. After disconnecting the smart key unit c ...
© 2010-2019 www.htmanual.net