Hyundai Tucson: Blue Link® / Turn by Turn
The Turn by Turn feature can be used through Blue Link®.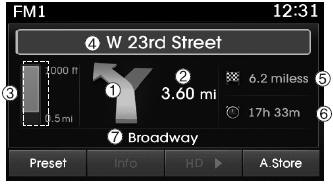 1. Direction Indicator Image
2. Remaining distance until next point
3. The Count bar is divided into a total of 9 levels.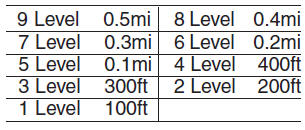 4. Next Street name
5. Distance to destination
6. Expected Time Arrival
7. Current Street name
❈ For information on specific Blue Link® operations, please refer to a separate manual.