Hyundai Tucson: Auto Lighting Control System / Auto Light Switch Repair procedures
Operate the auto light switch, then check for continuity between terminals of multi-function switch connector.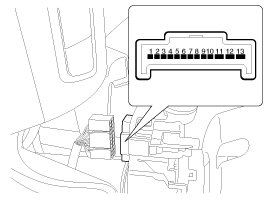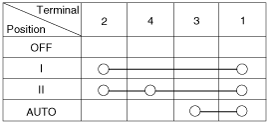 Description This function describes the following features - Input detection by Auto Light Sensor. - Generate Auto Light Out Status data. - Send Auto Light Out Status. - Tail Lamp ...
Inspection In the state of IGN1 ON, when multi function switch module detects auto light switch on, tail lamp relay output and head lamp low relay output are controlled according to auto light ...
© 2010-2023 www.htmanual.net