Hyundai Tucson: ESC(Electronic stability system) System / ESC Control Unit Repair procedures
| | |
| --- | --- |
| 1. | Turn the ignition switch OFF. |
2.

Disconnect the brake tubes from the HECU by unlocking the nuts counterclockwise with a spanner.

---

ABS : 12.7 ~ 16.7N.m(1.3 ~ 1.7kgf.m, 9.4 ~ 12.3lb-ft)

ESC : 18.6 ~ 22.6N.m(1.9 ~ 2.3kgf.m, 13.7 ~ 16.6lb-ft)

---
| | |
| --- | --- |
| 3. | Pull up the lock of the HECU connector , then disconnect the connector. |
4.

Loosen the HECU bracket bolts (A) and nut (B), then remove HECU and bracket.

---

16.7 ~ 25.5N.m(1.7 ~ 2.6kgf.m, 12.3 ~ 18.8lb-ft)

---

| | |
| --- | --- |
| 1. | Never attempt to disassemble the HECU. |

| | |
| --- | --- |
| 2. | The HECU must be transported and stored in. |

| | |
| --- | --- |
| 3. | |
5.

Remove the 3 bolts, then remove the bracket from HECU.

---

10.8 ~ 13.7N.m(1.1 ~ 1.4kgf.m, 8.0 ~ 10.1lb-ft)

---
| | |
| --- | --- |
| 1. | Installation is the reverse of removal. |
| | |
| --- | --- |
| 2. | Tighten the HECU mounting bolts and nuts to the specified torque. |
| | |
| --- | --- |
| 3. | After installation, bleed the brake system. |
4.

2WD and 4WD vehicle are sharing the HECU each other. To apply appropriate vehicle, HECU needs to variant coding process.

Variant coding process is necessary when :

| | |
| --- | --- |
| B. | C1702 DTC(variant coding error) code is detected. |

Perform the Variant coding.
5.

Perform the Longitudinal Sensor Calibration.

(Refer to ESC (Electronic stability system) - "Longitudinal G Sensor")
[Auto Detected Sensor Calibration]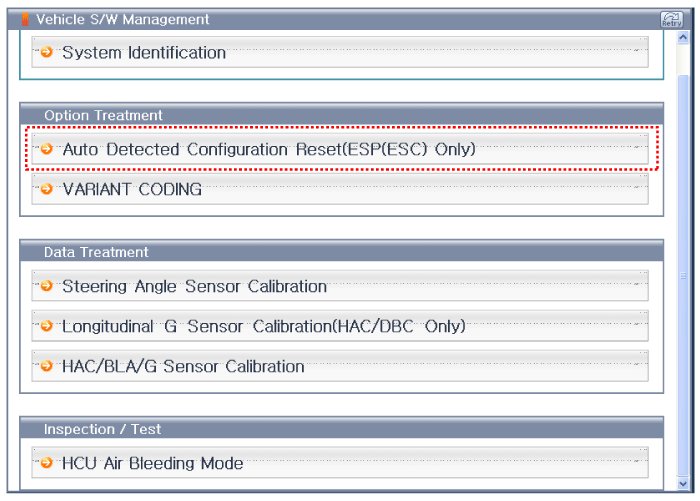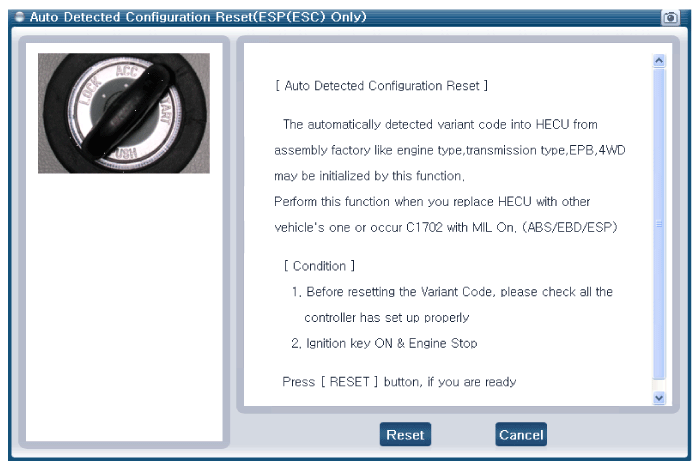 [Hill Start Assist Control Setting]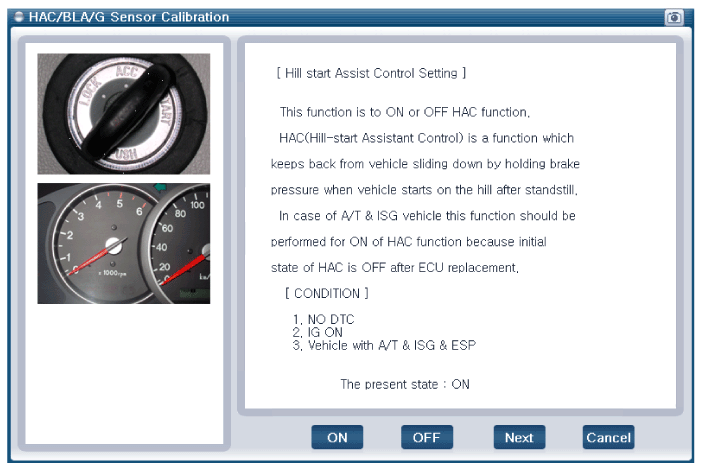 [Longitudinal G Sensor Calibration]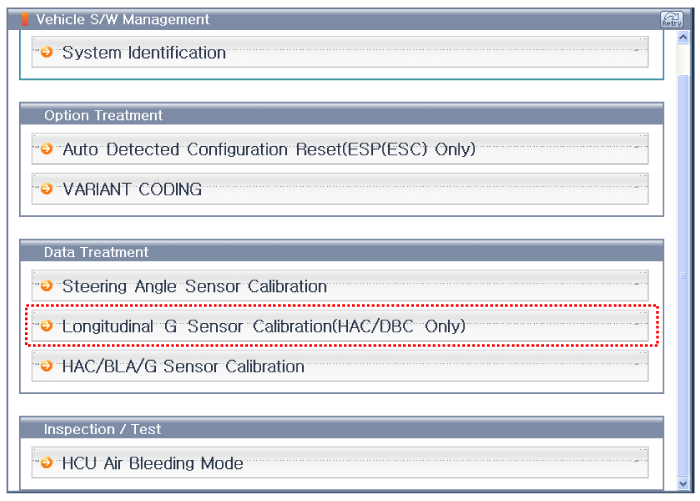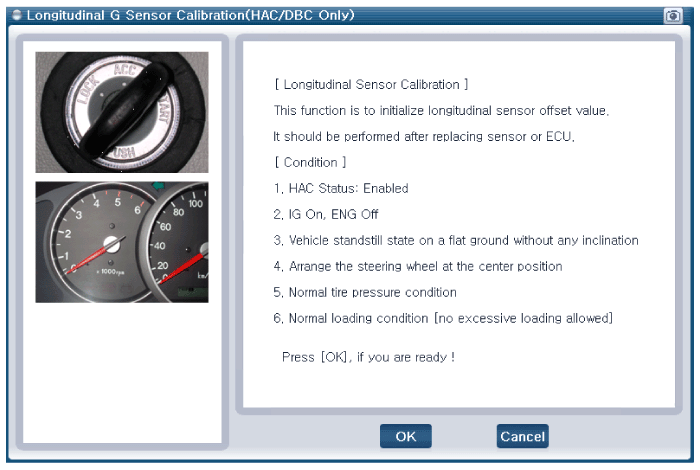 Components (1) 1. Front - left tube2. Rear - right tube3. Rear - left tube4. Front - right tube5. MC26. MC17. ESC control module connector8. ESC control module(HECU)9. Damper10. Bracket Componen ...
Description When the vehicle is turning with respect to a vertical axis the yaw rate sensor detects the yaw rate electroniclly by the vibration change of plate fork inside the yaw rate sensor. ...
Other information:
Hyundai Tucson (LM) 2010-2015 Service Manual: In car sensor Description and Operation
Description 1. In-car air temperature sensor is located at the center facia lower panel. 2. The sensor contains a thermistor which measures the temperature of the inside. The signal decided by the resistance value which changes in accordance with perceived inside temperature, is delive ...
Hyundai Tucson (LM) 2010-2015 Owners Manual: Fog light bulbs
1. Remove the front bumper under cover. 2. Reach your hand into the back of the front bumper. 3. Disconnect the power connector from the socket. 4. Remove the bulb-socket from the housing by turning the socket counter clockwise until the tabs on the socket align with the slots on the housing. ...
© 2010-2019 www.htmanual.net