Hyundai Tucson: XM Radio TM Mode / Features of your vehicle
Satellite radio reception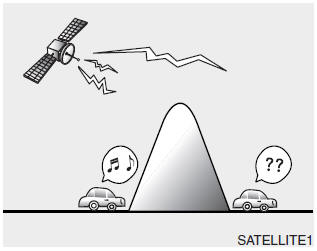 You may experience difficulties in receiving XM satellite™ radio signals in the following situations.
If you are driving in a tunnel or a covered parking area.
If you are driving beneath the top level of a multi-level freeway.
If you are driving under a bridge.
If you are driving next to a tall vehicle (such as a truck or a bus) that blocks the signal.
If you are driving in a valley where the surrounding hills or peaks block the signal from the satellite.
If you are driving on a mountain road where is the signal blocked by mountains.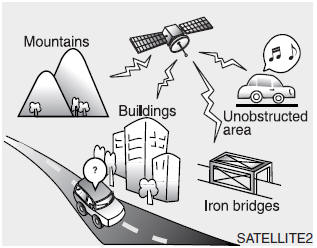 If you are driving in an area with tall trees that block the signal (30 ft. /10m or more), for example on an road that goes through a dense forest.
The signal can become weak in some areas that are not covered by the XM repeater network.
NOTE:
There may also be additional unforeseen circumstances leading to reception problems with the XM satellite™ radio signal. Advisory Messages, such as 'CH Unavailable'may occur when starting XM Radio™.
© 2010-2023 www.htmanual.net