Hyundai Tucson: Rear Parking Assist System / Rear Parking Assist System Control Unit Components and Components Location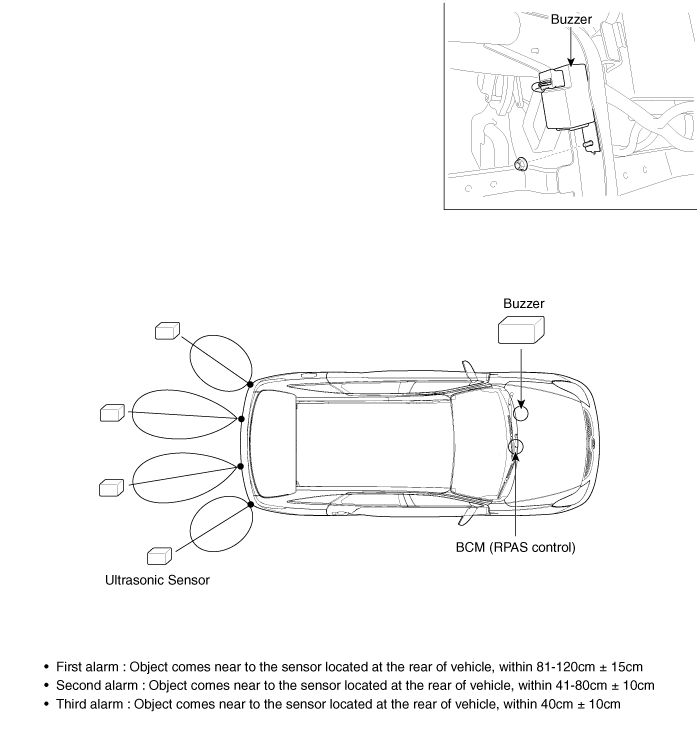 Specifications ItemSpecificationUltrasonic sensorVoltage ratingDC 12 VDetecting range15.7 ~ 47.2 in (400 ~ 1200 mm)Operation voltageDC 9 ~ 16 VOperation currentMAX 300 mAOperation temperature-22Ā ...
Description When reversing, the driver is not easy to find objects in the blind spots and to determine the distance from the object. In order to provide the driver safety and convenience, back ...
Ā© 2010-2019 www.htmanual.net