Hyundai Tucson: General Information / Schematic Diagrams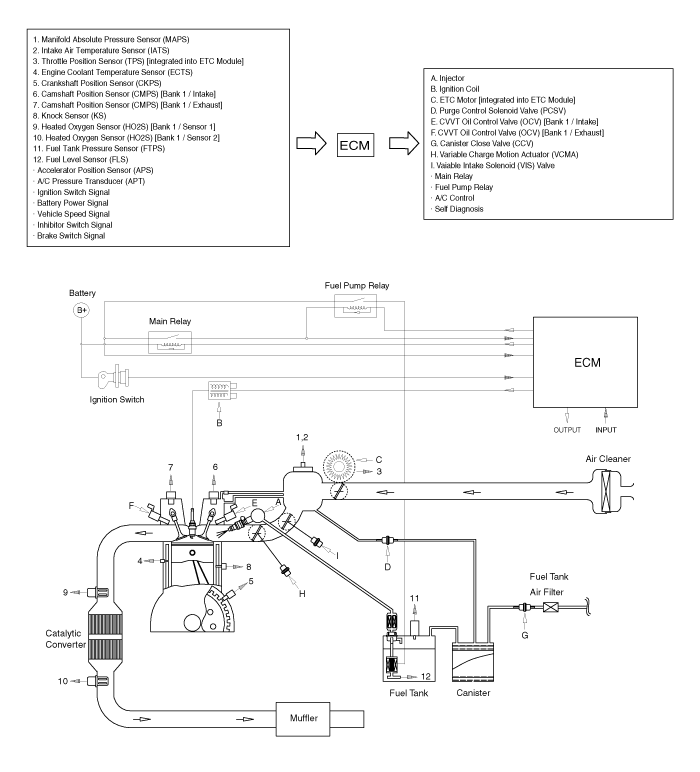 Troubleshooting SymptomSuspect areaEngine will not start or hard to startVapor hose damaged or disconnectedEngine hard to startMalfunction of the Purge Control Solenoid ValveRough idle or engine ...
Components Location 1. PCV valve2. Canister3. Purge control solenoid valve (PCSV)4. Fuel tank pressure sensor (FTPS)5. Canister close valve (CCV)6. Fuel level sender (FLS)7. Fuel tank air filt ...
© 2010-2019 www.htmanual.net