Hyundai Tucson: Ignition System / Spark Plug Description and Operation
A spark plug is a device for delivering electric current from an ignition system to the combustion chamber of a spark-ignition engine to ignite the compressed fuel/air mixture therein by means of an electric spark, while containing combustion pressure within the engine. A spark plug has a metal threaded shell, electrically isolated from a central electrode by a porcelain insulator.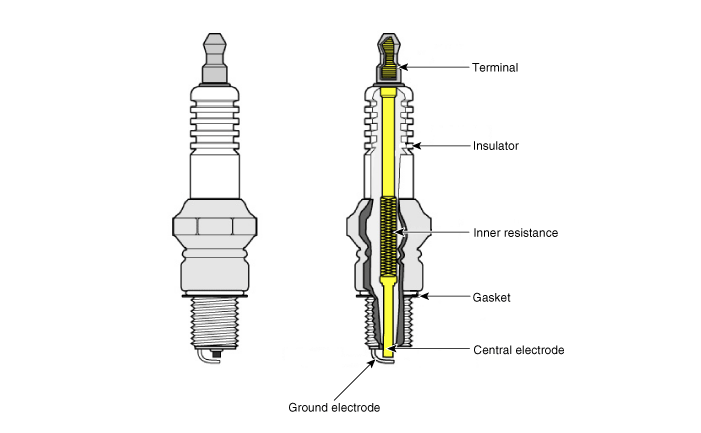 Removal 1. Disconnect the battery nagative terminal. 2. Remove the engine cover. 3. Disconnect the ignition coil connectors (A). • When removing the ignition co ...
Specification ItemSpecificationTypeSILZKR7B11Gap1.0 ~ 1.1(0.0394 ~ 0.0433) ...
© 2010-2023 www.htmanual.net