Hyundai Tucson: Heating and air conditioning / Temperature control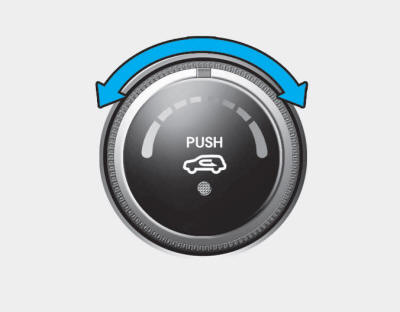 The temperature control knob allows you to control the temperature of the air flowing from the ventilation system.
To change the air temperature in the passenger compartment, turn the knob to the right position for warm air or left position for cooler air.
The mode selection button controls the direction of the air flow through the ventilation system. Air can be directed to the floor, dashboard outlets, or windshield. Six symbols are used to re ...
The air intake control button is used to select the outside (fresh) air position or recirculated air position. To change the air intake control position, push the control button. Recirculated ...
Other information:
Hyundai Tucson (LM) 2010-2015 Service Manual: Oil Cooler Repair procedures
Inspection Radiator Cap Testing 1. Remove the radiator cap, wet its seal with engine coolant, and then install it on a pressure tester. 2. Apply a pressure of 93.16 ~ 122.58 kPa (0.95 ~ 1.25 kgf/cmx, 13.51 ~ 17.78 psi). 3. Check for a drop in pressure. 4. If the pressure drops, re ...
Hyundai Tucson (LM) 2010-2015 Owners Manual: Smart key precautions
The smart key will not work if any of the following occur: The smart key is close to a radio transmitter such as a radio station or an airport which can interfere with normal operation of the transmitter. The smart key is near a mobile two way radio system or a cellular phone. Another veh ...