Hyundai Tucson: Manual climate control system / Heating and air conditioning
1. Start the engine.
2. Set the mode to the desired position.
To improve the effectiveness of heating and cooling;
- Heating:

- Cooling:

3. Set the temperature control to the desired position.
4. Set the air intake control to the outside (fresh) air position.
5. Set the fan speed control to the desired speed.
6. If air conditioning is desired, turn the air conditioning system on.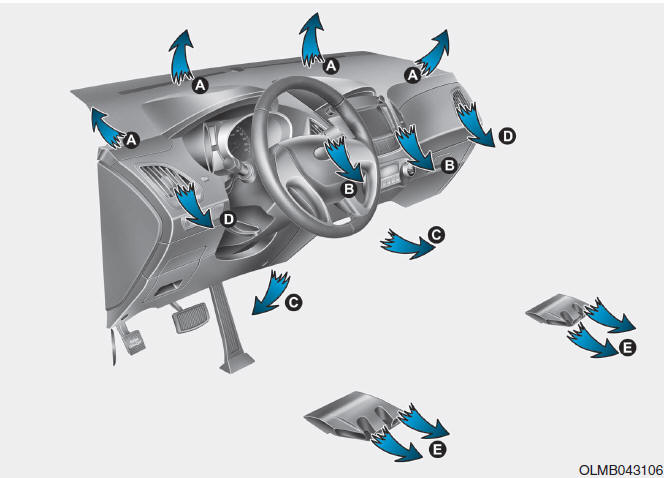 1. Fan speed control knob 2. Front windshield defroster button 3. MAX A/C mode button 4. Temperature control knob 5. Air conditioning button 6. Mode selection button 7. Air intake control butt ...
The mode selection button controls the direction of the air flow through the ventilation system. Air can be directed to the floor, dashboard outlets, or windshield. Six symbols are used to re ...