Hyundai Tucson: Phone / Changing Priority
What is Priority?
It is possible to pair up to five Bluetooth® Wireless Technology devices with the car audio system. The "Change Priority" feature is used to set the connection priority of paired phones.
Press the

key

Select [Phone]

Select [Paired Phone List]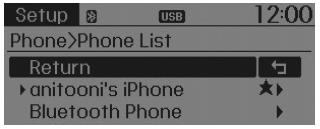 From the paired phone list, select the phone you want to switch to the highest priority, then select [Change Priority] button from the Menu. The selected device will be changed to the highest priority.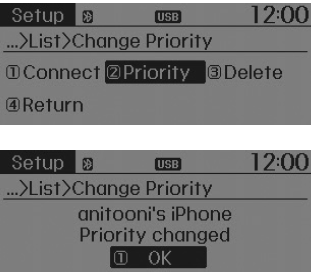 ✽ NOTICE
Priority icon will be displayed when the selected phone is set as a priority phone.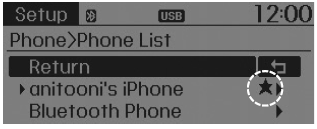 © 2010-2023 www.htmanual.net