Hyundai Tucson: Engine Control System / ETC (Electronic Throttle Control) System Schematic Diagrams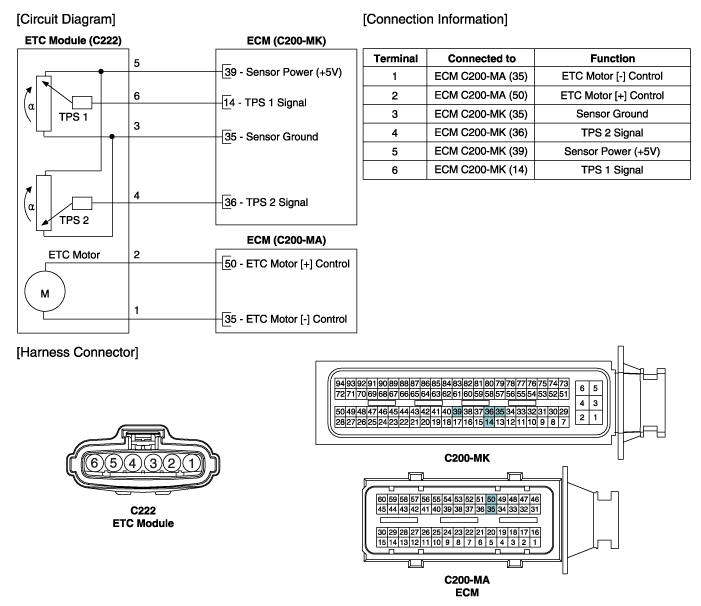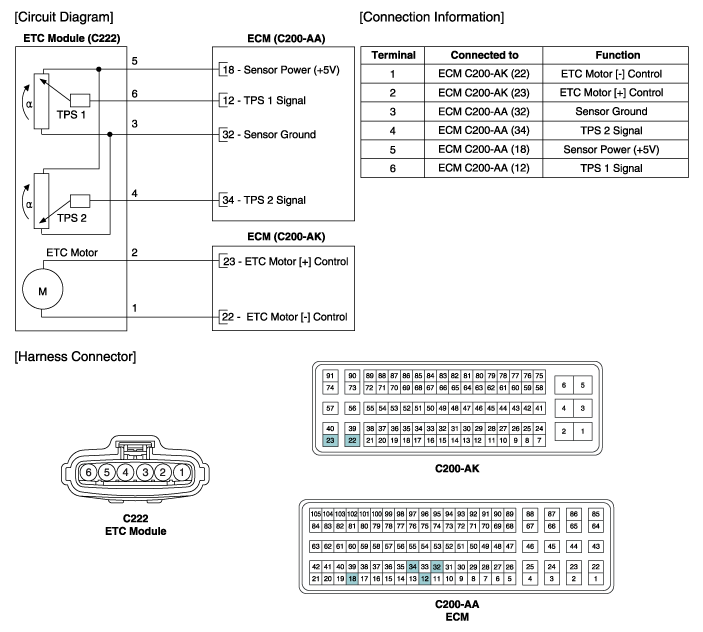 Specification [Throttle Position Sensor (TPS)] Throttle angle(°)Output Voltage (V)TPS1TPS200.54.5100.964.05201.413.59301.873.14402.322.68502.782.23603.231.77703.691.32804.140.86904.60.41984.650.3 ...
Inspection Throttle Position Sensor (TPS) 1. Connect the GDS on the Data Link Connector (DLC). 2. Start the engine and measure the output voltage of TPS 1 and 2 at C.T. and W.O.T. Specific ...
© 2010-2019 www.htmanual.net